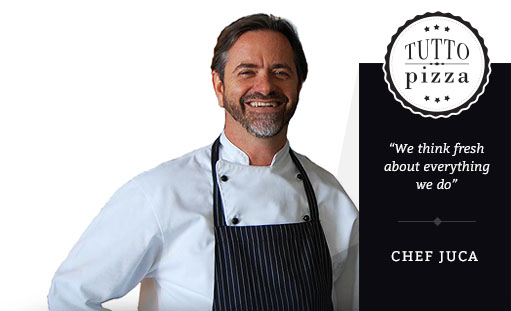 Tutto Pizza was born in 1998 out of Chef Juca's desire to eat authentic, Italian pizza in Miami. When the spot next to Tutto Pasta, his trattoria near Brickell, became available he knew it was time. He imported a brick oven from Napoli and in a space that fit less than 20 people, he started to make the pizza he remembered eating growing up. Chef Juca's recipe for making what Zagat has called "The Best Pizza in Town"? Buy the freshest herbs and vegetables found locally, import the finest meats, cheeses and oils from Italy and let the homemade pizza dough rise 24 hours to give it its lightness.
As the years have gone by, Chef Juca has added new paninis, specialty salads, homemade desserts to the menu. Most recently, burgers, antipasti and skewers have been introduced as well as gluten-free and whole wheat pizza dough. But although the menu may have expanded, the concept remains the same: make each dish with the highest-quality ingredients one can find and make everything from scratch. Add a welcoming staff that strives to provide the best service. And that has proven to be a winning recipe for Tutto Pizza!
With Tutto Pizza's online order, you can earn points on every order to redeem for free food, get $25 when spending $250. Plus, get access to exclusive daily deals, easily re-order faves with Mobile Order & Pay.
Buy one 12" pizza and get a second pizza of equal or lesser value for free.
INTRODUCING THE
Perfect Burger
Eight juicy ounces of USDA Certified Angus beef grilled to your specifications and topped with the freshest  ingredients. That's what makes the perfect burger! Go traditional or try one of Chef Juca's creations and discover a new favorite!
Order Online
Getting your favorite pizza delivered to doorsteps has never been so easy. Now you can order delivery or pickup online and avoid waiting on hold or repeating your credit card number over the phone.
Here at Tutto Pizza, we want to make things as convenient as possible for you. That's why we offer 20% OFF your first order when ordering online, just use promo code: WELCOME at checkout.
Order directly from our website.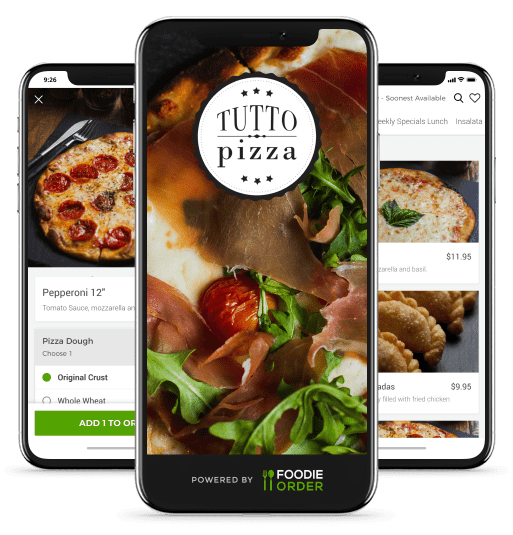 The work week is almost over. You deserve to relax with an ice-cold beer… or two. Choose from our selection of over 100 local, regional and imported craft beers. Tutto Pizza is a great spot for any beer lover. And on Thursdays night, they are 2x1!